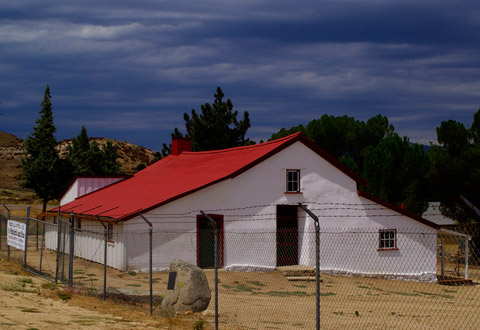 Warner-Carrillo Adobe beside S-2 near Warner Springs
ANZA-BORREGO NORTH : HISTORY
California was a seldom-visited Spanish province for two hundred years, and then briefly a Mexican state, before it was admitted to the Union on September 9, 1850.
In the 1770s, Juan Bautista de Anza made two journeys through northern Anza-Borrego that would lead to the colonization of San Francisco. The route crossed the Colorado River at Mexico, circled into today's Mexico to avoid the Algodones Dunes, turned north at the Yuha Desert, passing San Sebastian Marsh and Borrego Sink before heading up Coyote Creekto Nance Canyon.
Some 50 years later, a new route up the San Felipe Valley to Warner's replaced the Anza trail. In the 1850s, after the California Gold Rush and statehood, stagecoach service across the desert became available, the best known being the Butterfield Overland Mail.
In the late 1800s, cattlemen found reason to explore Anza-Borrego as a place to graze their animals. Fred Clark bought the La Puerta property at Anza. His brother Frank bought a property six miles east. Together they built the first well at Clark Dry Lake.
One of the first to take up farming in Anza-Borrego was Doc Beaty who arrived in 1913. He had success at a site now occupied by the Vern Whitaker Horse Camp. Among his other accomplishments was building the Truckhaven Trail from Borrego Springs to the Truckhaven Cafe at Salton City.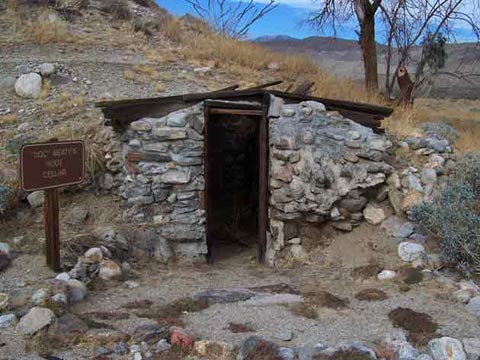 Beaty Household Root Cellar
Photo: Betsy Knaak