ABDNHA home | Desert Plants & Wildflowers | Index | Fabaceae | Psorothamnus spinosus
Smoke Tree, Psorothamnus spinosus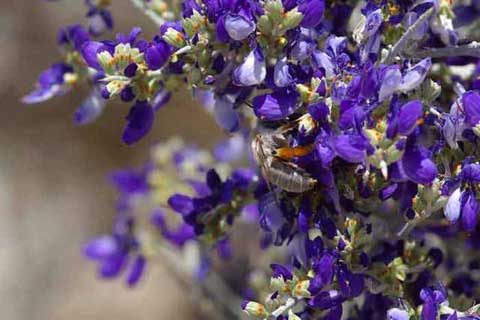 A Bee Busy on a Smoke Tree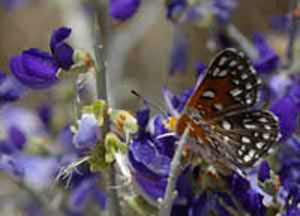 From a distance, this shrub (which often grows tall enough to be called a tree) may look like just another plant struggling to survive in the heat, wind, and sandy soil of a desert wash.
In early summer, if you stop and get close to a smoke tree, you may be pleased to discovers its hundreds of beautiful tiny blue flowers with a lovely fragrance.
Not only will you often find Smoke Trees with bees at work but occasionally you see an industrious butterfly.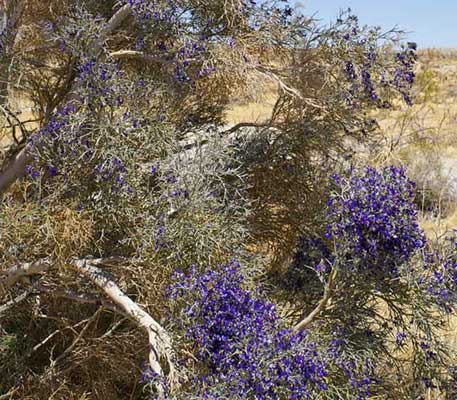 Smoke Tree in Flower
Anza-Borrego Desert Natural History Association
P O BOX 310 ( 652 Palm Canyon Drive) Borrego Springs, CA 92004-0310
Office 760-767-3052 | Desert Store & Nature Center 760-767-3098 | FAX 760-767-3099