Energy Day brings together experts in the energy industry and other fields to provide a balanced, thought-provoking, and informative event.
---
April 12, Friday, 7:30 p.m.
ABDNHA 41st Annual Desert Lecture Series
ONE PEOPLE, ONE SKY:
PRESENTING THE WORLD'S BEST SKY PHOTOGRAPHERS
Dennis Mammana
Astronomer, Writer & Sky Photographer

On Friday, April 12, Dennis Mammana presents stunning images of the Earth's celestial attractions by an array of international photographers. The eternally peaceful night sky looks the same above the symbols of all nations and regions, attesting to the truly unified nature of Earth as a planet, rather than an amalgam of human-designated territories. As the world's second official International Dark-Sky Community, Borrego Springs is part of an international effort to preserve the view of the dark night sky for now and future generations. Don't miss this beautiful and inspirational program. At the Borrego Springs Performing Arts Center. Seating is limited and on a first-come, first-served basis. Arrive early for best seating.
---
April 13, Sat., 9:30 a.m. – 10:30 a.m.
Program: "From Panels to Power: How Solar Energy Works"
Presented by Paul Zavesoff, Asset Manager, NRG Borrego Solar Project
First attend the lecture on solar power and then go on the tour
We jump from the dark skies of night to the opposite side of day and to the latest technology that permits us to generate electrical power from the sun, the star that powers all life on Earth. Learn how solar panels produce electricity, what goes into a modern solar plant—such as the Borrego Solar Project—and what the future holds, and how the sunshine falling on Borrego will ultimately be delivered to homes and businesses in the form of electricity. The illustrated program takes place at the ABDNHA Borrego Desert Nature Center, in the ABDNHA Library. No charge. Space limited, call for reservations, 760-767-3098. If you are holding a reservation, but cannot attend, please call ahead so that someone else may have your place.
---
April 13, Sat., 11 a.m. – Noon (Tour 1); Noon – 1 p.m. (Tour 2)
Tour the NRG Solar Plant Facility in Borrego Springs
Guided by Paul Zavesoff, Asset Manager, NRG Borrego Solar Project
Mr Zavesoft will conduct tours of the solar project after the lecture.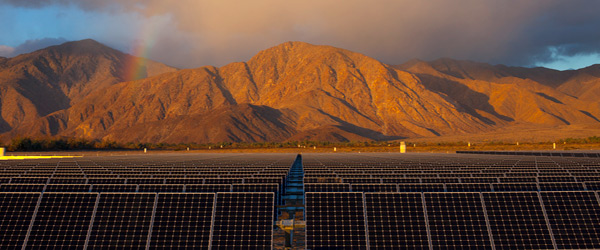 Reinforcing what we learned this morning about the production of solar energy, we will tour the NRG Borrego commercial solar plant to learn about its operations and capabilities. Participants will be boarding open-air vehicles at the Borrego Desert Nature Center and traveling together to the solar facility, with Paul Zavesoff as our guide. Space is limited to a total of 32 (16 on Tour 1, and 16 on Tour 2).
Reservations are required. Call to reserve, 760-767-3098. ABDNHA Members $6; Non-members $8. Bring water, sunglasses, wear closed-toed shoes, and dress for outdoors.
---
April 13, Sat., 1:30 p.m. – 2:30 p.m.
Program: "Harvesting Nature's Energy: Geothermal Resources in Imperial County"
Presented by Vince Signorotti, Vice President, Resource and Real Estate Assets, EnergySource LLC

Hear the history of energy development in Imperial County and the reason for the geothermal plants located on the shores of the Salton Sea. Learn more about what geothermal energy is, why it's at the Salton Sea, and how it transfers to energy we can use. Experience a short "virtual tour" of a geothermal plant. The program takes place at the ABDNHA Library. Seating is limited. Call for reservations, 760-767-3098.
---
April 13, Sat., 3:00 p.m. – 4:00 p.m.
Program: "The Electric System – From Generating Stations to the Microgrid"
Presented by Neal Bartek, Smart Grid Project Manager, The Borrego Springs Microgrid Project, SDG&E

And Janet Lonneker, Project Manager, Smart Grid Implementation Group SDG&E, SDG&E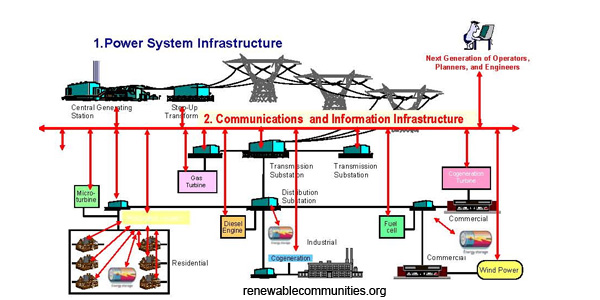 Gain an overview of energy transmission and understand how generating stations, transformers, transmission lines, and substations connect to transmit energy to homes and businesses. Hear an update on the Borrego Microgrid—a research and development project sponsored by the U.S. Department of Energy, and find out what's been learned, and what the future holds for this complex grid system as applied to Borrego Springs. The program takes place at the ABDNHA Library. Seating is limited. Call for reservations, 760-767-3098.
---
April 13, Sat., 4:00 p.m. – 5:00 p.m.
Dark Skies: An International Perspective
Korean Documentary Film "For Those Denied the Night Sky"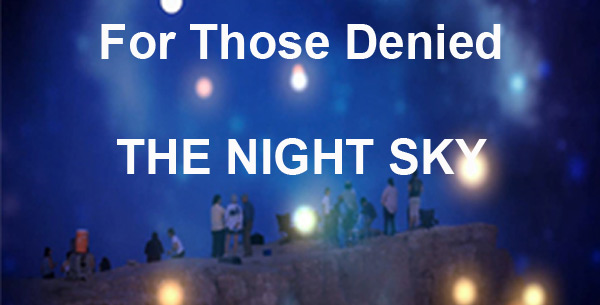 Following a short introduction about the visit to Borrego Springs by Korean film makers interested to find out why more communities around the world are turning their attention to the preservation of darkness, we will view the 50-minute Korean documentary "For Those Denied the Night Sky." The film was produced by Korean Public Television and partly filmed in Borrego Springs. It explores the role of darkness as an integral part of the human spirit. At the ABDNHA Library, call the Nature Center to reserve, 760-767-3098. ABDNHA Members $6; Non-members: $8.
---
2013 Borrego Energy Day is coordinated and sponsored by the Anza-Borrego Desert Natural History Association, a 501c3 nonprofit desert education organization, since 1971. Located at 652 Palm Canyon Drive, Borrego Springs, CA. For reservations call 760-767-3098; for further information about ABDNHA, visit www.abdnha.org.
---
Would you like to be on our email list for Borrego Energy Day?